Posted on behalf of Russ Strobel
I have been asked several times lately about the origin of Wildfire and the need for special equipment.
The Wildfire campaign has always been about sharing the benefits of our sport with those living with disability. I believed initially that by coming up with the calculations for a fair height adjustment it would be sufficient to open our sport and encourage wheelchair users to set up an inexpensive board at home and just enjoy the experience of throwing darts at a dartboard and its therapeutic effects.
This simple belief soon became challenged when I began hearing from more and more wheelchair users said that to simply have a recognized board height but not be able to compete against standing players in competition would not be of sufficient interest to those who would like to play competitively.
My dream from the start was to see setup instructions included in dart board packaging for the lowered board height but it soon became obvious that for this to happen and to meet the requests for equal opportunity in competition equipment must be designed to prove the fairness and viability of rule changes we need.
The Wildfire 137 dart frame was designed to prove it is possible for a wheelchair player throwing at 137cm could compete directly with a standing player throwing at 173cm on the same equipment.
The subsequent approval of the Wildfire 137 for use in competitions around the world does not mean that the overwhelming majority of new players with disability have to spend out on special equipment. The beauty of the endorsement of the 137cm board height is that it opens the sport for many people without the expense. Wheelchair players can throw and practice at home by making a simple height adjustment to their dart board set-up.
The Wildfire equipment is available and it is expected that many dart venues and clubs will eventually make it available to encourage players to join their leagues. Wheelchair players can encourage the purchase of such equipment or venues can apply for grants to cover its purchase. A cabinet version will soon be available for the home user as well as dart venues at little more cost than a standard dartboard cabinet.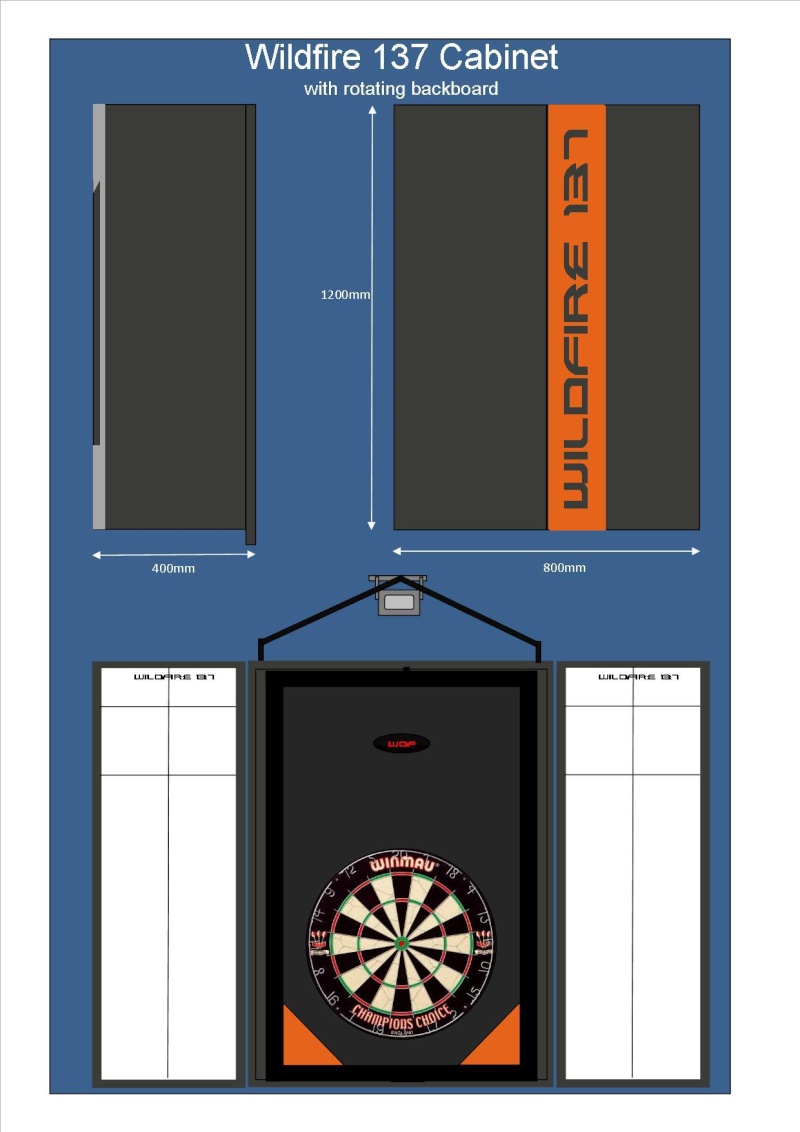 _________________
See you at the Oche'
Wazza
Follow A180 Darts, the best online Darts shop in the world